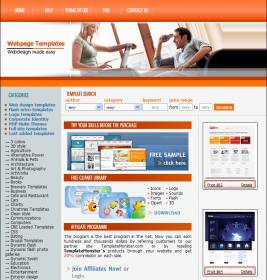 Note: Exact address not shown.
Cheap Webpage Templates
Webpage Templates website templates, flash templates and other products are ready-made web designs, that can be used as a basis for fast and high-quality website. Our website templates, flash templates and all other products are completely customizable and ready for immediate download.
At Webpagetemplates.com.au we do our best to provide you with web templates design of premium quality.
Phone:

0747284568

Fax:

0747241888

Address:

P O Box 3537

Hermit Park 4812

Email:
Website:
Webdesign made easy with Webpage Templates!